Introduction
Nedine Mortel Hipolito, a.k.a "Summer", or "Ameera" is a very well known companion in the Manila-Makati area. An industry favourite, she is known for a great GFE (girlfriend experience), and her clientele are generally repeat customers. Her experience in the foreign oriented gogo bar industry speaks for itself, and has made a reputable name for herself for excellent service and attention to her clients.
Many know her from her days at the famous Plan B GoGo bar in the P Burgos area of Makati. Having been a dancer there during the 2017-2019 years, helped her gain even more traction in the competitive girly bar scene in the Philippines.
It also gave her the experience and tools needed to understand what foreigner expect in terms of service and GFE. These are all good skills that have contributed to her popularity, and business goals she has in mind.
Skills
Her dancing skills are seductive, sensual, and well co-ordinated. She enjoys watching dance shows, and R&B dance rehearsals to gain inspiration for her own dance routines at Plan B bar. Summer was one of the top girls at Plan B, and a crowd pleaser.
She got plenty of lady drinks from customers, and countless time was taken out of the bar by customers — proving again how well she is liked and admired by foreigners in Manila, and the Philippines.
Nedine does a fantastic job of taking care of herself, and her physical appearance. With constant attention on her body, staying in shape, and keeping up with the beauty standards of todays hottest models in an around South East Asia. She is also keen on Yoga, since it gives her a sense of relaxation from her daily routines. It also gives her body a chance to rest and recupperate from the daily grind.
Summer is keen on side trips, and quick getaways with clients. She enjoys traveling and especially the Borocay and Angeles City. It gives her and the client a good way to bond — away from the hustle bustle of Manila and Makati.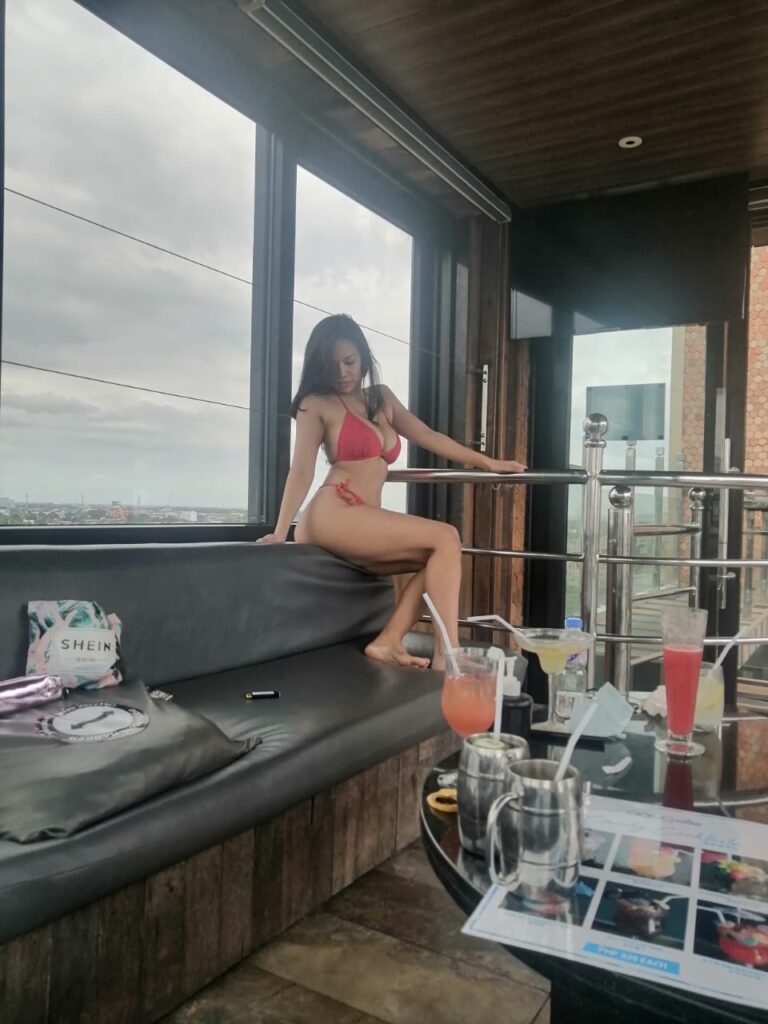 Pastimes and Hobbies
Some of her favorite past times are Tik Tok, Instagram. She enjoys posting pics, creating accounts to promote herself, and also to keep up with the latest social media influencers. One of her inspiriations is to also become a well know social media influencer, and sell women's clothes and lingerie outfits to other women with like-minded personalities. This is actually a perfect fit for Nedine, as she seems to effortlessly fit in with this sub-culture, and shows great signs to become an industry leader in Manila, Phillippines and more.
Other Gigs
Nedine has also been influential in the "online" industry, having done some gigs for some sites that cater to foreigners interested in Filipinas. This experience helped her further progress her career in the male tourist industry industry, as she became more familiar with what foreigners demanded in services. It also gave her further validation that her beauty and looks is truly appreciate by many men around the world.
In her personal time she enjoys her downtime, but still makes an effort to enjoy the Manila nightlife, and many of entertainments in the city. You can find her partying in the night clubs and after-hours, having a coffee in the malls, or simply waling her dog Nap-Nap in the beautiful parks or Malls in Manila.
Being a Sagittarius, she enjoyes new things, and new scenery (which we can all appreciate!) Nedine loves adventure, even if it means in her surrounding environment in the Manila area. One thing is for certain, Summer Martel is the best for Manila-Makati playmates and bar girls.
See More: